Coming to Junior Gathering (or Senior Conference) can seem a bit daunting at first, but everyone gets to know each other really quickly and has great fun.
Whether you're a loud and energetic person, or a quiet and reflective person, or a bit of both there is something for everyone at our events.
The first day
Arriving
On the first day people will be arriving by car and by coach from all over the country, some will know each other from previous years, but there will also be lots of people who don't know anyone yet.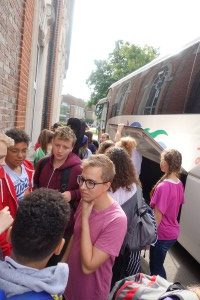 Usually once you've arrived you will need to find the registration area, which will be sign posted and detailed in the instructions.
Firstly we will record that you've arrived, give you a name badge with your base group (I'll come back to that in a bit) and bedroom number on, hand over the medical update form, deposit your money and phone (if you have one) in the bank and a member of the volunteer staff will then show you where your room is so you can drop off your luggage.
First activities!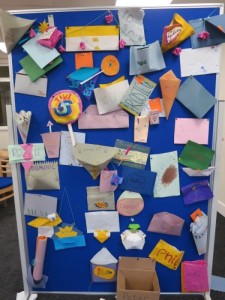 Once you've done that a member of staff will take you to the next activity.
This is usually making a small pouch/envelope/letter box with your name on it, (there will be lots of people there to help if you need some inspiration!) we have these all on a big board so that a secret friend can give you notes and small gifts through out the week without being detected!
There will also be some games going on as well as some time to get familiar with the site.
Secret Friends
'Secret friends' adds an extra bit of fun for the week, (it's a bit like a secret Santa) everyone gets to pull a name out of a hat and they then become their 'Secret Friend'.

Often people write nice notes; things like "Hope you have a great day" or if you're creative you could do a drawing, you could even give them some sweets or little gifts that you brought or made, whatever you think would make them happy.
The day begins
Once everyone has arrived the volunteer staff will all introduce themselves, and say which base groups they will be running as well as activities they are hoping to run. It will also be an opportunity to find out more about the theme of the week, which was chosen by the young people the previous year.
…and by about now it's time for dinner!
DINNER!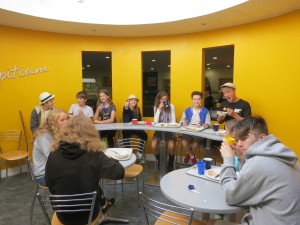 Dinner is just like you'd have at a school canteen, we will have told the catering staff of the school your dietary requirements, you just need to let them know at the serving counter e.g. "I'm vegetarian" so that you get the right meal. For the first meal we often sit in our base groups because we know that not everyone will already know people.
Base Groups
So what is this Base group thing? well, it's a small group of about 8 people and two staff. It acts as a little home group and meets up most days, having a base group is like having a little family during the event, everyone looks out for each other during the week and whenever they meet the time is often spent playing games, having discussions about the day or just chilling out in the base group room. The staff who run your base group will keep an extra eye out for you, and you can always ask them for any help if you need it.
After dinner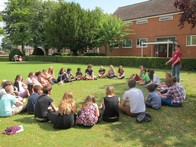 There will be a little bit of free time to let that dinner go down and then we usually play some games that help people get to know each other.
Activity Sign up
After those games we then send people in groups to go and sign up to/register for the activity that they are going to the next day. Examples from previous years include, swimming, rounders, football, lego, creative writing, craft activities, Yoga, music, singing, dancing, drama, discussions and many many more.
Once you've signed up we will all gather again and head to the main hall for Epilogue.
Epilogue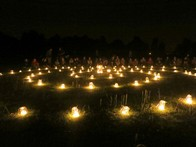 Epilogue also means a sort of conclusion, and each day at Junior Gathering ends with an epilogue. It is done as a silent Quaker meeting, where you can relax and reflect on the day. It's an important bit of quiet time as the days are often very busy. As it a Quaker meeting anyone who wishes to, can speak and share something that they feel moved to do so. Sitting in silence can be challenging, but if you try hard at it, it can be very rewarding.
Bedtime
After Epilogue it is bedtime, we usually have a quick chat about our expectations around bedtime first, e.g. when lights out will be, what to do in the event of an emergency and where the on-duty rooms are – each night there will be at least two members of staff who will be staying in the on-duty rooms. They are there so that if you have any problems during the night you can find them to help you, they are also responsible for making sure it's quiet after lights out.
You'll soon find that you get into the rhythm of the week and make lots of friends, and whether you need reminding where you're supposed to be going, forgotten your base group number or are not feeling well or happy, the staff are always there to help you.
We hope you have a fantastic time